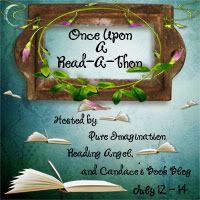 Jenn at Book Crazy is hosting another mini challenge for the Once Upon a Read-A-Thon:
We all have a favorite book, right?
We all have a favorite character, right?
What I want you to do, since I am a lover of all things music and photo related is to pick one - or both - and put them together!!
I have to say that my favorite book is Pride and Prejudice by Jane Austen (since I had to choose only one!)
Keira Knightley
I loved her in the movie and I can never see anyone else as her!