Friday, December 31, 2010
1. Ice – Sarah Beth Durst
3. Beautiful Creatures—Kami Garcia and Margaret Stohl
4. Hearts at Stake—Alyxandra Harvey
5. Wish –Alexandra Bullen
6. Jessica's Guide to Dating on the Dark Side—Beth Fantaskey
7. The Lonely Hearts Club—Elizabeth Eulberg
8. The Body Finder –Kimberly Derting
9. Hex Hall—Rachel Hawkins
10. A Walk to Remember – Nicolas Sparks
11. The Cinderella Society – Kay Cassidy
12. Brightly Woven – Alexandra Bracken
13. Before I Fall—Lauren Oliver
14. Prada and Prejudice – Mandy Hubbard
15. For Keeps—Natasha Friend
16. Demon Princess: Reign or Shine—Michelle Rowen
17. Claire de Lune—Christine Johnson
18. The Karma Club—Jessica Brody
19. The Iron King—Julie Kagawa
20. Mistwood—Leah Cypress 2010
21. Give Up The Ghost—Megan Crewe
22. Hush, Hush—Becca Fitzpatrick
23. Firelight—Sophie Jordan
24. Paranormalcy—Kiersten White
25. The Agency :A Spy in the House (The Agency #1)—Y.S. Lee
26. I am Number Four—Petticus Lore
27. The Agency : The Body at the Tower (The Agency #2)—Y.S. Lee
28. Whisper—Phoebe Kitandis
29. Amy and Roger's Epic Detour—Morgan Matson
30. Halo—Alexandra Adornetto
31. The Ghost and the Goth (Ghost and the Goth Trilogy #1)—Stacey Kade
I finished this challenge!
*****************************************************************
30 BOOKS! 10 MORE THAN I HAD TO!
I finished this challenge!
*****************************************************************
For the Young Adult Reading Challenge I read:
I'm not sure, but well over 75 books (the number I had planned to read!) As it was optional to review the books we read, I didn't review some of the books I read!
I finished this challenge!
*****************************************************************
For the 100+ Reading Challenge I read:
I read 101 books! I did finish, but this was not enough books!
I finished this challenge!
*****************************************************************
For the Stand Alone Challenge I read:
Well over the 25 books I said I was going to read. I didn't review a lot of them!
I finished this challenge!
*****************************************************************
For the Take Another Chance Challenge I read:
I read ONE BOOK! One book for this challenge that I actually posted something about. I'm sure I would have finished the entire challenge...but, well, I guess until next year!
I did not finish this challenge!
Monday, December 27, 2010
This year has been great in terms of books. I mean really good. Especially the 2010 debuts! I mean, holy smokes, did these books blow me away of what! Here are ten of my favorite of '10 Debut Books in no particular order: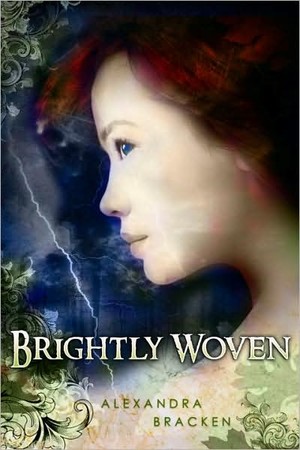 1. Brightly Woven by Alexandra Brakcen
~I wasn't expecting to like this one as much as I did. It was like a epic fantasy story with great characters, a good plot, a hot wizard, a magical world and so much more.
2. Before I Fall by Lauren Oliver
~Holy smokes! Lauren Oliver BLEW me away with this debut. I got this book and I thought I'd read some of it and then the rest later. After about two hours, I had finished this book. It left me thinking for SO LONG AFTERWARDS! It was so strong and amazing and well written, with awesome characters (not to mention the amazing character developments!) and a good, well thought out plot.
3. Jessica's Guide to Dating on the Dark Side by Beth Fantasky
~Yet another book I had not been anticipating to like as much as I did. Though this book was about vampires, the premise was different and it intrigued me.
4. The Body Finder by Kimberly Derting
~Another book I had not anticipated. It was an original idea with a great protagonist and it was well written. And kind of creepy…what more could you want?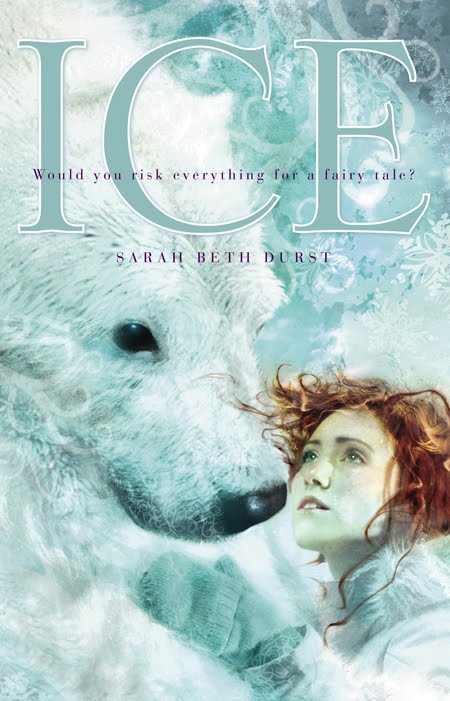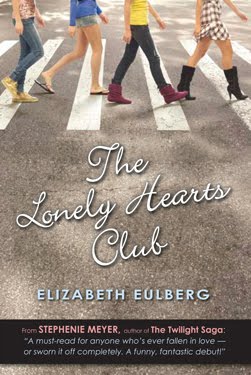 5. Ice by Sarah Beth Durst
~Not only does it have an awesome cover, I love the premise of this story. It's a re-tell of an old folklore that I have grown to love. Sarah Beth Durst is a great author. The book is well written, the plot is awesome…and I love the love story behind it all!
6. The Lonely Hearts Club by Elizabeth Eulberg
~Such a cute read. What do you get with an ndependent girl who doesn't need guys to make her life perfect and the Beatles? You get this book. And you can't go wrong with the Beatles, now can you? A super cute story, that'll make you laugh and smile.
7. Paranormalcy by Kiersten White
~This book is bleeping awesome! With a great plot line, an awesome (funny, sweet, and yes, realistic) protagonist, and other great characters, this book is full of laughs, tears, and so much more.
8.Amy and Roger's Epic Detour by Morgan Matson
~If you love books about road trips, this book is for you. If you like books about road trips and good books in general, this is for you also. The characters are well written and relatable, the plot is one that will make you think, and it's got lots of extras that will make reading this book a lot more fun!
9. The Iron King by Julie Kagawa
~ I've always loved the fey and this was a great introduction to the world of the fey. Julie Kagawa created a magical world with a awesome protagonist, two hot guys, and loads of adventure. Not to mention romance, and danger, and surprises put in.
10. Firelight by Sophie Jordan
~Dragons are awesome. Books about Dragons are awesome. Books about humans that can turn into dragons are awesome. This book is one of them. Sophie Jordan combines dragons, a mythical world, and teenage life into a book that you will love.
Title:
Amy & Roger's Epic Detour
Author:
Morgan Matson
Release Date:
May 4th 2010
Publisher:
Simon & Schuster Children's Publishing
Overall:

Amy Curry thinks her life sucks. Her mom decides to move from California to Connecticut to start anew—just in time for Amy's senior year. Her dad recently died in a car accident. So Amy embarks on a road trip to escape from it all, driving cross-country from the home she's always known toward her new life. Joining Amy on the road trip is Roger, the son of Amy's mother's old friend. Amy hasn't seen him in years, and she is less than thrilled to be driving across the country with a guy she barely knows. So she's surprised to find that she is developing a crush on him. At the same time, she's coming to terms with her father's death and how to put her own life back together after the accident. Told in traditional narrative as well as scraps from the road—diner napkins, motel receipts, postcards—this is the story of one girl's journey to find herself.
Review:When I began this book, I wasn't sure as to what I should expect. The premise sounded good and I loved the cover, but would the book be just as good? Morgan Matson's debut novel, Amy & Roger's Epic Detour was a great read. Not only was there plenty of fun moments, there were times when it was sad. This is a great book about enjoying when life gives you and well, moving on.
Amy Curry was a great character to read about. Matson wrote her in a way that was easy for me to relate to her. I've never gone through what Amy's is going through in this book, but again, Matson's writing was phenomenal. Roger was a great character too and I fell in love with him the second he came into the book. The relationship that Amy and Roger share thought this book was a refreshing one. Though I knew she and Roger would fall for each other, it was nice to see that Matson didn't just go into love. Their relationship began on friendship and trust, which was nice.
I've always loved books about road trips and this book was one like them. I loved how receipts, postcards, notes, and even diner menus were included in this book. It made reading the book all the more fun! It also showed us a better view of what each of these characters was like. My most favorite part would have to be the playlists, though. I love discovering new music and I loved seeing the songs that the two listened to on their road trip. Many of them I had never heard of so I got some songs out of it!
Amy & Roger's Epic Detour was heartwarming, funny, cute and overall, a great read. I can't wait to read more of Morgan Matson's writing. This book is the proof of her awesome writing style and ability.
Plot:

Characters:

Ending:

Writing:

Cover:

Saturday, December 25, 2010
Title:

Whisper
Author:

Pheobe Kitanidis
Release Date:

April 27, 2010
Publisher:

Balzer + Bray
I'd love a cup of coffee. I wish she knew how pretty she was. I wish I could drop this kid in the dryer sometimes. I just want her to be happy. I hope she didn't find out what Ben said about her. I wish I knew how many calories were in a bite of muffin…





Joy is used to hearing Whispers. She's used to walking down the street and instantly knowing people's deepest, darkest desires. She uses this talent for good, to make people happy and give them what they want. But for her older sister, Jessica, the family gift is a curse, and she uses it to make people's lives—especially Joy's—miserable. Still, when Joy Hears a frightening whisper from Jessica's own mind, she knows she has to save her sister, even if it means deserting her friends, stealing a car and running away with a boy she barely knows—a boy who may have a dark secret of his own.
Review: 2010 has been one heck of a year for books! All of these debuts have blown my mind away! And Pheobe Kitanidis' debut, Whisper, delivers just like all the others. The concept of this book is the fact that our protagonist, Joy, can hear thoughts, or whispers. Kitanidis put a great twist to this story making it her own. Joy can't always hear what people are thinking; she's not a mind reader exactly, and I found this to be...VERY refreshing. I literally sighed with relief when I found this out. Not only that, but there's so much that Joy, and in turn, the reader, doesn't know about Hearing. Of course, her older sister Ika isn't much help either.

So begins Joy's story. I loved this girl. She was so realistic to me! I have an older sister, and Joy reacted to her sister just like I would react to mine. Maybe not as...wordy, or more forcefully than Joy, but I understood her. The drama that almost all teens go through was there, a sub plot, but it just made the overall plot better. Joy is a strong headed, independent and overall confident girl that was a great character. Kitanidis had great character development!
**SPOILERS COMING**
Jamie was a character that I was not expecting to come in, and this shows how well Kitanidis can put in a surprise that makes the plot work VERY well. He just happens to be the younger brother of Joy's crush. Joy and Jamie don't really know each other but share their secrets with each other. Jamie steals his brother's car to help Joy. Now, that right there, was WOW! I knew that instant, well, actually before THAT event, that Jamie was going to play a big role in the rest of the story. And he did. The friendship that develops between Joy and Jamie happens over (I think) one day...but it doesn't sound as if they just really met that day. Kitanidis was able to pull off well written dialogue that made the conversations between the two flow very well. I was also very happy when Jamie became Joy's love interest. Over the course of the book, I fell in love with Jamie! Thanks for that, Pheobe!
**End Spoiler**
Whisper was an excellent debut that makes Kitanidis' writing shine. The characters are great, the plot is well thought out, the dialogue is well written. Whisper will actually make you wonder what it is that people are really thinking. Not only that, but it also shows how some decisions are not meant to be made all by one's self. Whisper is a must read!

Overall:

5/5


Cover:

5/5
Title:
The Ghost and the Goth (Book 1)
Author:
Stacey Kade
Release Date:
June 29, 2010
Publisher:
Hyperion Book
Overall:

Alona Dare–Senior in high school, co-captain of the cheerleading squad, Homecoming Queen three years in a row, voted most likely to marry a movie star… and newly dead.





I'm the girl you hated in high school. Is it my fault I was born with it all-good looks, silky blond hair, a hot bod, and a keen sense of what everyone else should not be wearing? But my life isn't perfect, especially since I died. Run over by a bus of band geeks—is there anything more humiliating? As it turns out, yes—watching your boyfriend and friends move on with life, only days after your funeral. And you wouldn't believe what they're saying about me now that they think I can't hear them. To top it off, I'm starting to disappear, flickering in and out of existence. I don't know where I go when I'm gone, but it's not good. Where is that freaking white light already?



Will Killian–Senior in high school, outcast, dubbed "Will Kill" by the popular crowd for the unearthly aura around him, voted most likely to rob a bank…and a ghost-talker.

I can see, hear, and touch the dead. Unfortunately, they can also see, hear and touch me. Yeah, because surviving high school isn't hard enough already. I've done my best to hide my "gift." After all, my dad, who shared my ability, killed himself because of it when I was fifteen. But lately, pretending to be normal has gotten a lot harder. A new ghost—an anonymous, seething cloud of negative energy with the capacity to throw me around—is pursuing me with a vengeance. My mom, who knows nothing about what I can do, is worrying about the increase in odd incidents, my shrink is tossing around terms like "temporary confinement for psychiatric evaluation," and my principal, who thinks I'm a disruption and a faker, is searching for every way possible to get rid of me. How many weeks until graduation?
Review: When I first got this book, I was not expecting to like it as much as I did. It had a great summary and all, but I decided to wait till I read it. Now I wish I'd read it sooner! Stacey Kade's The Ghost and the Goth is a light-hearted (with a few dark twists), cute book that I enjoyed. The book is told from the perspectives of Alona and Will, letting the reader get a better idea of what kind of people these two are. It helps get out more information, character development, story construction and so much more.

Alona is just how I had expected her to be: selfish, cold, and a little dumb. But there's a reason for this and I've found that authors like to use non-wonderful personal lives as a reason for girls (and guys) to have a up tight, snotty out look. There's a lot more to Alona than meets the eye though. She's not just an airhead cheerleader: throughout this book, Kade does a good job of developing Alona's character from a girl who could care less, to a girl who cares.
Will was a great character too. At first, I was worried about how Kade was going to write from a males POV. Not only that, but a teenagers! I'm happy to say that she did a pretty good job. He's an opposite of Alona's in every way. Will, as we learn, has a pretty hard life. He's kind of tormented with the ghosts but is very strong willed. Kade did a good job of conecting Will's past to the present, making Will a great, very cute, character to read about. Alona herself begins to realize that Will is more different than she had thought once she gets to know him. The relationship that he and Alona share is also very adorable.
The one aspect of this book that I think Kade did a really good job was the post death details and how working with the ghosts, well, worked. She didn't give a easy go answer; instead, I was surprised to see that there was depth to the explanation to what happens after someone dies. The relationship between a ghost seer and a ghost is complicated. As Alona and Will learn the details, so do the readers, and this makes it even better over all.
The dialogue, the characters (even the secondary characters), the plot, the pace, and all the other parts of this book make The Ghost and the Goth a great read. Give this one a chance; it just might surprise you!
Plot:

Characters:

Ending:

Writing:

Cover: