From the Library: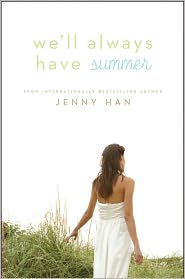 Gimme A Call by Sarah Mlynowski
We'll Always Have Summer (Summer #3) by Jenny Han
**I've read this book! I LOVE THIS SERIES!Review coming soon.**
Scribbler of Dreams by Mary E. Pearson
**Read and loved! Review coming soon.**
Endless Summer by Jennifer Echols (Has The Boys Next Door and Endless Summer)


The Lost Saint (The Dark Divine #2) by Bree Despain
Bitter Melon by Cara Chow
For Review:
Legacy by Cayla Kluver
**Thanks NetGalley and Cayla**
Purchased:
Wuthering Heights by Emily Bronte
The Return of the Native by Thomas Hardy

**Both are for school summer reading.**
WHAT DID YOU GET IN YOUR MAILBOX?