Top Ten BooksYou Loved But Never Wrote A Review For:
1) Mockingjay (The Hunger Games #3) by Suzanne Collins:
the problem is, I dunno how to review it. If I attempt to review it, I'm going to babble for A LONG TIME. And that's never good.
2) The Gemma Doyle Trilogy by Libba Bray:
I love this series. Not only is there India in the first book, but they're just so well written and awesome and…I haven't reviewed ANY OF THEM.
3)Harry Potter Series by J. K. Rowling:
I just can't.
4)Anna and the French Kiss by Stephanie Perkins:
This book is one of my absolute favorites and I've raved about it a lot on here yet…I just can't find the words to review this book.
5)Last Sacrifice (VA #6) by Richelle Mead:
I. Just. Can't. Though I read this some time ago, I still dunno how to put my thoughts down.
6)The Mediator series by Meg Cabot:
Even though I've re-read this entire series and I love it, I haven't reviewed it yet.
7)The Giver Trilogy by Lois Lowry:
One of the first dystopia books that I've ever read, these three books are some of my absolute favorites. Yet I've never reviewed them. I don't think I could come up with enough awesome words to describe it.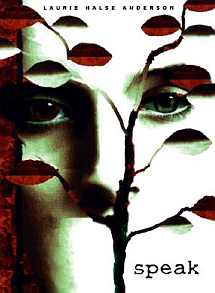 8)Speak by Laurie Halse Anderson:
It was just so darn good. I'm not sure how to put my thoughts on this book in words.
9) The Magic Tree House Series by Mary Pope Osborne:
Yes, this blog is mainly YA. Yes, I do read Middle Grade books and review them (occasionally) on here. Yes, I've read all by 2 (of the most recent) of these books. And I've never figured out why I haven't done a series review or even separate reviews!
10) Percy Jackson and the Olympians Series by Rick Riordan:
I've read them all but I've only reviewed the last one.