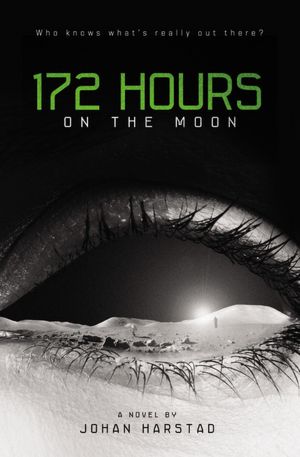 First of all, that cover is creepy. Usually, I take the jacket cover off of a book because it's easier to read without it BUT y'all, this cover? UGH. CREEPY like no other book I've seen. I'm not sure what it is about this book that gets me! Maybe it's the eye and it looks weird with the moon or maybe it's the astronaut and the shadowy person behind them. Maybe it's the blackness of space and how we know SO little about it.
But I'm really enjoying this book otherwise.It's got excellent characters (told from 3 perspectives) and I love seeing how this journey will change each of them. I'm a little worried for them (I'm already invested in the characters; that's awesome :)) since I know that this is based kinda on a real event, which being the nerd I am, I've heard about.
What are you all currently reading? Any thoughts on them?