TGIF is hosted by
Ginger at GReads
! and every Friday, she posts a question that we answer and link up with others!
This week's question:
Throwback TGIF: Pick a previous question you posted on your blog in the past & revisit your answer. Has it changed since then?
Well considering the fact that I've just begun doing this meme, I decided to go wit:
Book Blogs That Make You Smile: Pick 5 book blogs you visit often & think others should, too.
I LOVE telling people about awesome blogs they need to check out so here are my recommendations!
I LOVE Katie! She's funny and sweet and has such a nice looking blog. Her reviews are always honest but not mean and she really does talk about her opinions and you KNOW how she feels about the book!
I AM TOTALLY JEALOUS OF JENNY'S WRITING ABILITY. Holy hell, her reviews are SO well written and eloquent and mature. But she's funny too (ESPECIALLY her cover judges; those are HILARIOUS) and I just love her!
These ladies are AWESOME! Not only are they honest in their reviews, they have a flare of fun and sophistication and are very charming. They also come up with fresh new ideas (HAVE YOU CHECKED OUT THIER InspirYAtion Board idea?! It's effing brilliant!)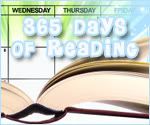 I love Lauren! She's one of the sweetest bloggers I know and she's got such a great blog! She reads faster than anyone I know and her reviews are wonderful to read. On the medium side, they are fun to read and she always gets to the point. Her writing, like Jenny's, is very mature and she's got a great handle on it and I'm totally jealous of that!
STEPH SU READS
If you haven't checked out Steph's blog, I'm not sure what's wrong with you. One of the first blogs I ever came across all those years ago, Steph tells it like it is...in such an elegant way. She writes some of the best discussion, review, and random posts OUT THERE. It's brilliant and thought provoking and I can't get enough of it!