Hey guys! Welcome o the Book Blogger Love a Thon! I have a great interview for you all today with Sally from
Always Lost in Stories
!
1) Hi Sally! Why don't you tell us a little bit about you and your blog!
Hello, I'm Sally, I live in Wiltshire in England (about 15 minutes down the road from Stonehenge) and I blog over at Always Lost in Stories. I've been blogging for 2 years now and it's a well loved hobby that has completely taken over my life! I love to read YA, fantasy, dystopia and then talk about it with other people who love to read the same random books that I do. Because I work full time I only post when I have time, and it's mostly book reviews, upcoming YA releases, and the occasional random discussion topics- about 4 posts a week. I also run my own feature on the last day of every month called Best of the Bunch- which essentially invites everyone to link up their monthly wrap-up posts and tell us which book read or reviewed in that month was the best.
2) If you could spend 24 hours with one fictional character, who would it be and why?
Aw- I want a Daniel from the Wake series by Amanda Hocking :D He is so good-hearted, selfless, funny and easy going. We would just chill out all day on the boat, and laugh. I'll probably think of much better answers to this question later, but this is the first one that came to my mind!
3) With so many YA books becoming movies, which YA book have you read do you wish would be turned into a movie?
Noughts and Crosses by Malorie Blackman. I'm surprised it hasn't already been turned into a movie- but it is amazingly clever, dramatic and moving- one of the best books I've ever read. Also A Great and Terrible Beauty by Libba Bray. It's magical, historical and romantic, and would make a very unique film.
4) Now for a blogging question: If there was one thing you wish you'd known about blogging before you began, what would it be?
Er... maybe exactly how much time goes into working on it! It's not just writing up blog posts- I spend an incredible amount of time researching for posts, creating blog pictures, promoting my blog, updating the blog, and responding to comments and emails. It's a lot of work and there are times when I feel under pressure to post something- but it's ok to take a break. I also didn't realise just how many book blogs there are out there. When I started mine originally I just found one or two, and so I had no concept of the networking possibilities and all the incredible friendships that I've made through writing and reading book blogs. Book bloggers are the nicest, friendliest people in the world. I have had books gifted and lent to me from strangers on the web, people have left me the nicest comments on my reviews- and this camaraderie and friendship is something I never expected, but is now the best part of blogging for me.
5) NA is so big right now and opinions vary from love to hate. What do you think of NA?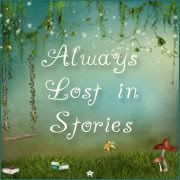 I like it (what I've read of it so far). There are so many books focusing on characters in high school, so it's refreshing to read stories about characters in college, and it opens up more possibilities for romance etc. I think. One of the best books I've read in this genre is Tempest by Julie Cross.
6) How do you feel about publishers changing the covers for books in a series half way through?
I hate it with a fiery passion- it drives me mad! I've very obsessive about my bookshelves looking neat, and it really bugs me when publishers change the covers halfway through a series. They have to match! I have even been known to splash out on expensive international editions of books- just so my series match.
And some fun:
7) One TV show you would recommend to EVERYONE.
Firefly! This series (and director Joss Whedon) is genius! It got cancelled after only 14 episodes in 2002 which is such a travesty because it is FANTASTIC! I watch the DVDs again and again, have a scale model of Serenity on my keyring and recommend this series to everyone I know.
8) The Bad Boy or the Boy Next Door?
The Boy Next Door! I always root for the nice guys and it so rarely pans out.
9) Physical books or e-reader?
I do like reading on my kindle, but if I have a choice I prefer to own a physical paperback copy. I very rarely re-read books cover to cover- I tend to flick through and reread favourite scenes- and it's easier to do that with a physical book.
Isn't Sally the coolest? Check out her
awesome blog
while you're at it!