Dean knows how hard it was for me to write this post.
Source
I've been meaning to write this post for a very long time. Believe me, I have. Honestly, though, I just didn't have the heart to. I kept telling myself to give it a few more days. Maybe my mind would change. But after all of this time, my mind has not changed and with a heavy heart (or not so heavy; you decide), I'm saying goodbye to this blog and book reviewing for the time being.
I might want to blog about books again in the near future. Who knows, maybe during the summer my spark might come back. But for now, that spark is gone and I can not even fake my happiness.
When I began book blogging, I did it for myself. I wanted to talk about the books I loved and I wanted to share that love with the people I had formed connections with. But as time went on and I began reviewing books for publishers, my love, my initial draw to book blogging, faded away. It wasn't about me or what I wanted but what the publishers wanted.
I've always been a people pleaser and book blogging got added to that mix. It was not a good thing for me. As I started college last fall, I've come to realize that while I love reading, and I will always love reading, I'm no longer interested in reading for pleasure and blogging about it. Not only that but I don't have as much time for reading as I used to. My summers will now be spent interning or working or taking classes. The last time I checked my GoodReads, I was 5 books ahead of my reading goal of 100 books this year. I'm currently 12 books behind schedule.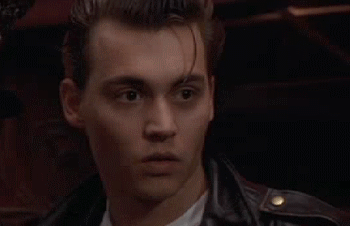 It's been almost 6 YEARS SINCE I STARTED THIS BLOG
Source
As of September 2014, I would be celebrating my 6th blogoversary. It's hard to imagine that I've had this blog for that long. And saying goodbye is made even harder by that number but it's okay. Maybe I will celebrate my 6th blogoversary. Maybe I won't. This year, I've taken to living everyday as it's come. You never know what might happen. So I'm going to leave off this post and this blog with: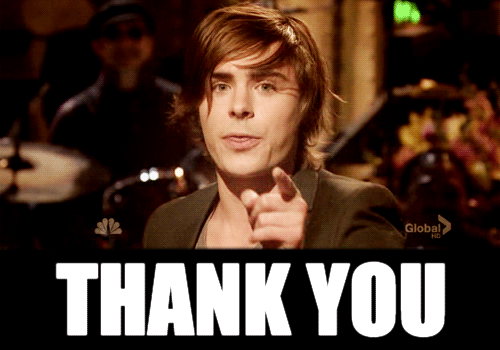 Because who can say thank you like Zac Efron?
Source