Release Date:
October 23, 2012
A thousand years ago, two young lovers were betrayed — Alger Waterlow to his death, and Hanalea, Queen of the Fells, to a life without love.

Now, once again, the queendom of the Fells seems likely to shatter apart. For young queen Raisa ana'Marianna, maintaining peace even within her own castle walls is nearly impossible. Tension between wizards and Clan has reached a fevered pitch. With surrounding kingdoms seeking to prey on the Fells' inner turmoil, Raisa's best hope is to unite her people against a common enemy. But that enemy might be the person with whom she's falling in love.

Navigating the cutthroat world of blueblood politics has never been more dangerous, and former streetlord Han Alister seems to inspire hostility among Clan and wizards alike. His only ally is the queen, and despite the perils involved, Han finds it impossible to ignore his feelings for Raisa. Before long, Han finds himself in possession of a secret believed to be lost to history, a discovery powerful enough to unite the people of the Fells. But will the secret die with him before he can use it?

A simple, devastating truth concealed by a thousand-year-old lie at last comes to light in this stunning conclusion to the Seven Realms series.
Everyone always talks about reviewing that one book. That one book where they have so many thoughts and emotions that words are just not enough. So hopefully gifs will help you all understand my thoughts (which this is my first review on the site, this was about my fifth time reading the book but the review will be based on the first time I read it):
I've fallen head over heals in love with this series y'all and I was terrified of what would happen in this book. I LOVED how the series had progressed but hot dang, how was Cinda Williams Chima going to end this series without disappointing me? Turns out, I had nothing to be afraid of! I think this is the most action packed, something-is-always-happening book of the entire series and what began as a slow, soft story ended with an amazing finale.
But let me back up just a little bit! First, Raisa is my queen. This girl is the best ever! She's vulnerable and doesn't always feel like she's brave enough or good enough but at the end of the day, The Fells is her queendom so damn it if she's going to let anything happen to it. Raisa has been growing stronger and stronger and seeing her come into her own in this book made me all:
Like, she's the definition of a badass mother f*****. She knows what she wants and how to get it and isn't afraid to go for it. She's had to deal with so much since she's been young and after everything that has changed, Raisa knows that her strength, her mind, and her courage is what's going to get everything through it. But, y'all, she's human. There is honestly so much that she can do. Sometimes during the book I was all:
Or this because my poor, feeble heart COULD NOT HANDLE ALL OF THE EMOTIONS CHIMA BROUGHT TO THE TABLE. I wanted to hug Raisa and then promptly let her go because she's so resilient that hell, she didn't need a hug, I did:
But Han wasn't that bad either. He was as sexy and strong and snarky as I had hoped he would be but lets be real, this is Raisa's story. Either way, though, I really did like Han. He didn't have as much hanging on his decisions as Raisa did but I loved reading from his point of view too. He did suffer some loss and I could tell it took a toll on him and allowing himself to be truly loved, to truly trust someone, was his biggest obstacle. I loved seeing him get through everything and eventually come into his shoes.
In terms of the plot, these gifs can really convey my thoughts better than words:
WHY DO THEY HAVE TO DIE? WHAT ARE YOU DOING TO ME CHIMA?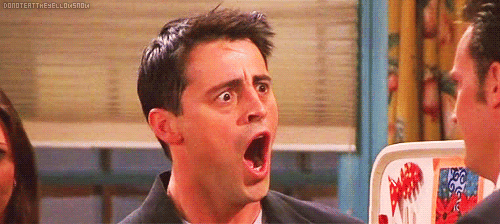 Oooooooh, I didn't see that coming. HOLY CRAP WHAT JUST HAPPENED?
Oh man I didn't see that coming but YES THIS IS PERFECT HOW MY GOSH EVERYTHING IN THE BEST. CAN I HAVE ALL THE ROMANCE AND ALL THE CUTE TIMES.
There was A LOT (and I mean A LOT) of this:
(And they eventually did which was fabulous!)
This might be the shortest review I've ever written but guys, I hope you can understand just how many emotions were going through my head when I read this novel. I finished the book within a few hours and afterwards I just sat in awe. It was a perfect ending to a series I love and I'm so happy with where the characters ended up. Seeing Raisa grow from a young girl into a a woman, hell into an amazing Queen, was tremendously amazing.
I love this book like it was family. I know, in case of a fire, I'd save this book. It's amazing, stunning, and mind blowing. I would re-read this book lots and lots of times. It might even be a favorite. I would recommend this book to EVERYONE, EVER.

I will tell anyone, and I mean ANYONE, to read this series.


The covers for this series are STUNNING. Just look at all four of them together: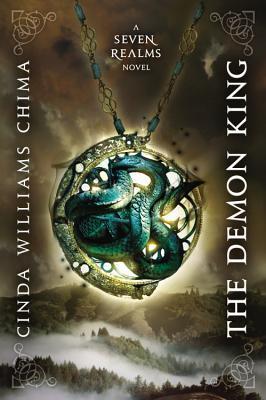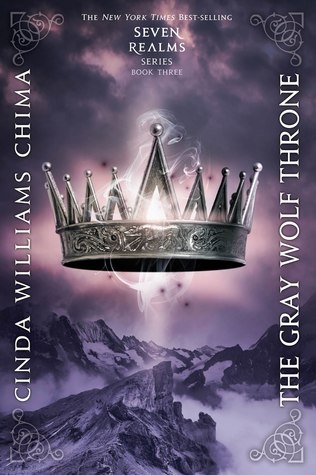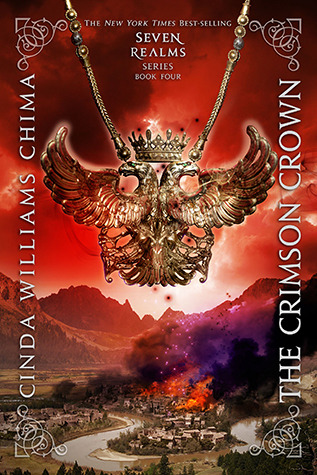 All of the covers have a very meaningful symbol on them and the background is usually the setting of the majority of that book. This cover, with its beautiful reds and purples, is my favorite. I LOVE the burning city between the mountains. Not because I like that the city is burning but it represents the book perfectly. Unlike the last three novels, shit goes down in this book and it's pretty obvious with this cover.
An epic ending to a fab series, TCC is EVERYTHING you want, ask for, and need! Chima is a masterful storyteller and you'll want more!